Capacitance Continuous Probe and Controller Products
The FCP capacitance probes can be used on oil or water applications. The probes are manufactured to the required length and on site installation is simple with only one parameter to set namely the span. For water applications a concentric probe with the inner sensor insulated is required. For oil applications a concentric probe with bare inner and outer sensors is required.
A wide range of suitable controllers for use with the FCP Probes are available from the Indication & Control section.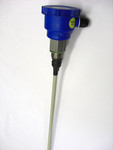 Capacitance Probe for use with a controller
The FCP capacitance probe is used with a controller such as the Flexilevel2, 990 or DM224. The choice of controller will depend on whether you want indication, retransmission, trips, simulator or linearization options. All controllers have a span and zero facility. If using a PLC then you may prefer the FCP/4-20 option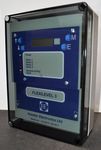 Flexilevel 3 controller/Indicator c/w 5 relays 4-20mA o/p

1
Related Pages
Navigation
Featured Products