Pressure Products
Continuous Level Measurement and Control Systems
Continuous Monitoring.
Ignores Foam Layers.
No Dead Band.
Proven Technology.
Borehole Depths.
Aggressive Liquids.
Simple Installation.
Reliable and Repeatable.
A wide range of suitable controllers are available from the
Indication & Control
section.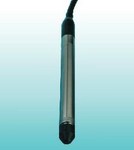 2 Wire & 4 Wire pressure sensors for borehole and well applications and general use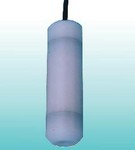 Two Wire Submersible Pressure Transmitter made from plastic wetted parts suitable for use in chemicals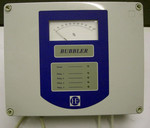 Bubbler Hydrostatic Level Measurement System for aggressive liquids where fumes or chemicals will affect the sensor. As only air is bubbled into the liquid then the dip pipe is constantly being cleaned making it a low maintenace system. A pressure sensor measures the back pressure acting on the air.
Bubblers are designed for specific applications where other measurement techniques struggle.


1